Susan Leger-Ferraro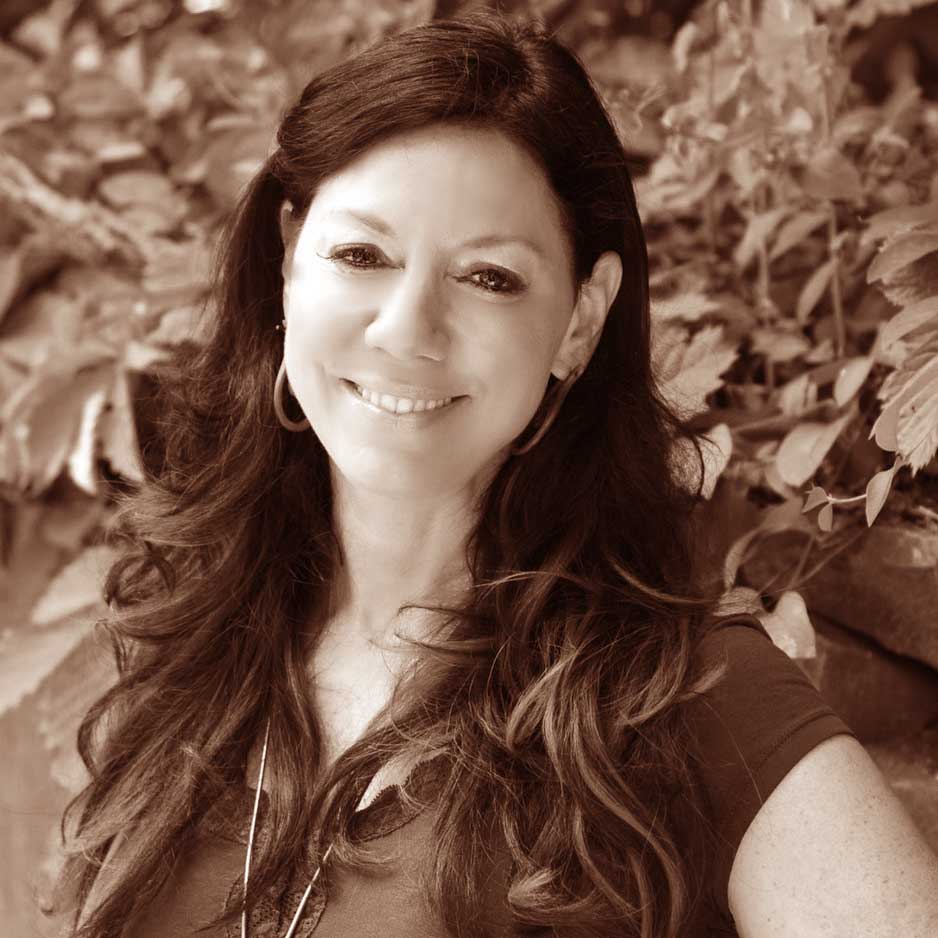 In 6th grade, Susan Leger volunteered to baby-sit children in her neighborhood and her love for children has only grown since. In 7th and 8th grade, she offered her baby-sitting services to the teachers of the Mount Carmel school in Methuen. She also volunteered at the Museum of Science in the Eye-opener program as a tour guide for 3-5 year old inner-city children during the summer of her 7th and 8th grades.
In High School, Susan enrolled in the early childhood education program at Methuen, High called Rangerland Center. She worked at Kindercare after school and during the summer. In her senior year she interned at the Kindergarten program at the Oakland Avenue School in Methuen.
As graduation was approaching, Susan needed to make decisions on the future, post secondary school and career options. She decided to go to college during the night and open her own family day care. However, child care licenses are reserved for adults aged 18 and over, and Susan, being only 17, had to request a waiver in order to receive her family care license. She appealed to Denise Benner-Hall, an Early Education teacher at Methuen High, to write a letter on Susan's behalf, address the OCCS board and the Office for Child Care Services granted Susan's request.
In October 1982, at the age of 17, Susan rented a duplex and opened a daycare licensed for 6 children called Susan's Playpen. Most of these initial children have returned or worked for Little Sprouts at some point.
In 1983, when Susan was just 19 years old, she found a house in the valley in Methuen that she decided she wanted to purchase. Susan's Playpen reopened that October and increased its license to 15 children. Susan and Donna Melisi-Kiley, now a registered massage therapist, cared for these children from 6:00-6:00 pm Monday through Friday.
In 1985, Susan got married and had her first son, Nicholas. She sold her house at double the price she bought it for 2 years earlier, and moved to another house on Merrimack Street. In 1986, Little Sprouts was officially formed licensed for 37 children age infants through kindergarten, and 14 employees including current Little Sprouts Administrators Danielle Dirsa Sharpe and Alison Bouchard as high school student interns.
In 1987, Susan had her second son, Tony.
In 1990, after always having full enrollment, Susan realized that to meet the needs of the community, Little Sprouts needed to grow. She met with local corporations and eventually began negotiations with Bill Felides, the landlord for Brooks Property. It took Susan over two years to convince Mr. Felides that what Valley Office Park needed was a corporate child care center to attract and retain tenants. Even when he was convinced, Susan still had a difficult time obtaining funding to open the center. However, through her perseverance, she was awarded a $110,000 loan from the Massachusetts Industrial Finance Funds. Little Sprouts was the first early education center funded with MIFA laons. Susan also looked for corporate sponsors and got Nynex to donate $40,000 and AT&T to contribute $75,000 for start up funds, equipment, and supplies. This funding enabled Susan to open the Methuen Little Sprouts Child Enrichment Centers in February 1994.
In 1995, Susan bid against Bright Horizons and Kindercare, among others, to open Little Sprouts @ Cross Point for 144 children. The Cross Point Towers chose Little Sprouts based on its personalized approach, exceptional curriculum, and innovative environments. They utilized the benefit of excellence in early child care to attract tenants to fill up the Cross Point Towers in Lowell, MA. Cross Point is one of those one in a million success stories that forever changed the redevelopment of Lowell, MA.
During 1995 Little Sprouts was also invited to bid on a campus child care center at Northern Essex Community College in Haverhill, MA. Current competitor Bright Horizons was unable to sustain enrollment due to the intricate scheduling required to meet faculty, staff and student needs. Little Sprouts presented their proposal to the Trustees at Northern Essex and won over 4 other National Child Care centers. Little Sprouts at Northern Essex opened June 2005 licensed for 74 children. Summer 1996 was opening year for Big Sprouts Summer Adventure Camp serving 50+ children aged 5-12. The rolling hills of Northern Essex campus, the nature trails of adjacent Kenoza Lake, offered full opportunity for frolicking and making friends that last a lifetime. Expanded transportation to and from the Methuen and Andover locations was added the following year to share an adventurous summer experience for all Sprouts!
In 1998, the 3rd Little Sprouts opened at 31 Webster Street to serve the Andover and Lawrence communities. They moved main offices to this location to better serve the region of Little Sprouts Child Enrichment Centers. Later that year, the 4th Little Sprouts opened at Lowell General Hospital serving 96 children offering extended hours, expanded services, and Saturday Care. LGH staff, faculty, doctors and nurses enjoyed the benefits of visiting their children during the day, sharing lunch, nursing their infant and many benefits on site care offers employees.
In September 1998, the Methuen Little Sprouts opened a full time School Age program, offering After School and Before School programming as well as programming on vacation days and snow days. Summer of 2001 was opening year for Blooming Sprouts Summer Program offering a new summer opportunity for newly blossoming sprouts. During this year Big Sprouts received a grant from ABC consortium of grantees including IBM families that offered Corporate Partnership allowing priority placement, free registration, tuition discounts.
Lucent Technologies continued to be a great supporter of Little Sprouts Child Enrichment Centers. By submitting grant applications, Little Sprouts has been awarded 5 Lucent grants totally over $200,000 to provide training for educators, purchase new playground equipment, a bus for school age and field trips, infant and toddler developmentally appropriate equipment.
Throughout this adventure, Susan continued her education and training. In 1996 she was certified to be a 7 Habits of Highly Effective People facilitator and brought these skills to her employees. At this same time, Susan chose the High/Scope Approach as the curriculum for all Little Sprouts and in 1998 was awarded a $114,000 Massachusetts Workforce Training Grant to train Little Sprouts staff members in High/Scope and the 7 Habits. Susan later became certified in "What Matters Most," "Building Trust," "The Student Achievement Workshop," "The 7 Habits of Highly Effective Teens" and many other leadership trainings.
Although Little Sprouts was thriving, Susan wanted more. In 2000, she decided to formalize the training program that had been installed for Little Sprouts teachers, and sought to create a program for youth to assist in their education while learning the skills needed to be an Early Education Teacher. In 2002, Little Sprouts was awarded a grant from the Department of Training and Development for an "Out of School Youth" program. Little Sprouts took 17 youth and gave them GED classes, Leadership skills, and employability skills while they learned first hand how to be a teacher in an Early Childhood Center. In 2003, the funding was awarded again and in June 2004, Little Sprouts graduated its second Project STRIVE Out of School Youth class.
This model of serving at-risk teens had personal meaning to Susan, when in 2000, her foster son, Marvin, came to live with her and her family.
So much time and energy is spent on training and development in Little Sprouts, that it was only a matter of time before that piece of the company broke off to form its own branch. In 1998, the groundwork for the Leadership and Literacy Foundation was set, and in 2000 it started to offer formal trainings to local high schools, corporations and the public. Though there were at least 10 certified training providers for the Foundation, many of the trainings were offered at low to no cost. In the winter of 2003, the Foundation received its official 501(c)3, nonprofit status and in 2004 a Board of Directors was formed and the Leadership and Literacy was officially its own organization.
Susan continues to look towards the future and possibilities for growth. In 2003, Little Sprouts beat out over 2000 other early education centers in the nation to be one of only 93 that were awarded the prestigious Early Reading First grant. This three year project offers Little Sprouts the opportunity to increase the literacy in the preschool rooms and offer teachers increased professional development to better serve the children. Additional grants are always being submitted to further increase the quality of care at Little Sprouts and to add additional, crucial programming.